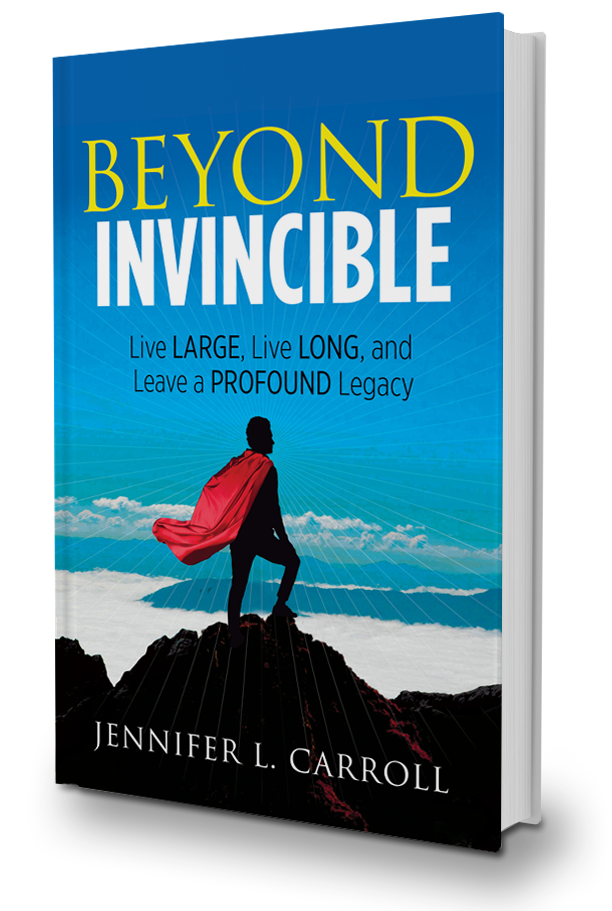 Do you want to be beyond invincible?
The kind of invincible that will allow you to take your business to the next level, walk your daughter down the aisle at her wedding, watch your son live out his dream, and grow old with the one you love?
If you met your end tomorrow, what would your story be?
Phil Carroll, rock-star entrepreneur who made his first millions building houseboats, thought he was invincible—until he was stopped by prostate cancer at 52 years old after not being proactive about his health. Told in the infectiously wise and unfiltered voice of his wife, Jennifer, Beyond Invincible is a story of great love, success, significance, and heartbreaking loss that leads to lessons along the way. Learn the "Phil-osophies" that will help you leave your own legacy to stand the test of time.
Available for pre-order at:
What people are saying:
"Health is a more important value than wealth. MEN and WOMEN: read Jennifer's eclectic wisdom. It's a book you'll be glad you read, absorbed, and used, I promise."
– Mark Victor Hansen, Co-Creator, Chicken Soup for the Soul series.
"Cancer does not discriminate, and Phil chose to ignore vital signs and tests that could have and should have saved his life. Learn why information won't harm you – but ignorance can kill you. In the words of his widow, Jennifer, "get checked."
– W. Brett Wilson, Chairman, Prairie Merchant, and prostate cancer graduate.
"An engaging and critical message for any leader or executive who thinks he or she is invincible."
– Verne Harnish, Founder, Entrepreneur's Organization (EO), and author of Scaling Up.
"After reading Jennifer's personal story, you feel you can survive anything this life has to throw at you."
– Peter H. Thomas, Founder, LifePilot, and author of Be Great