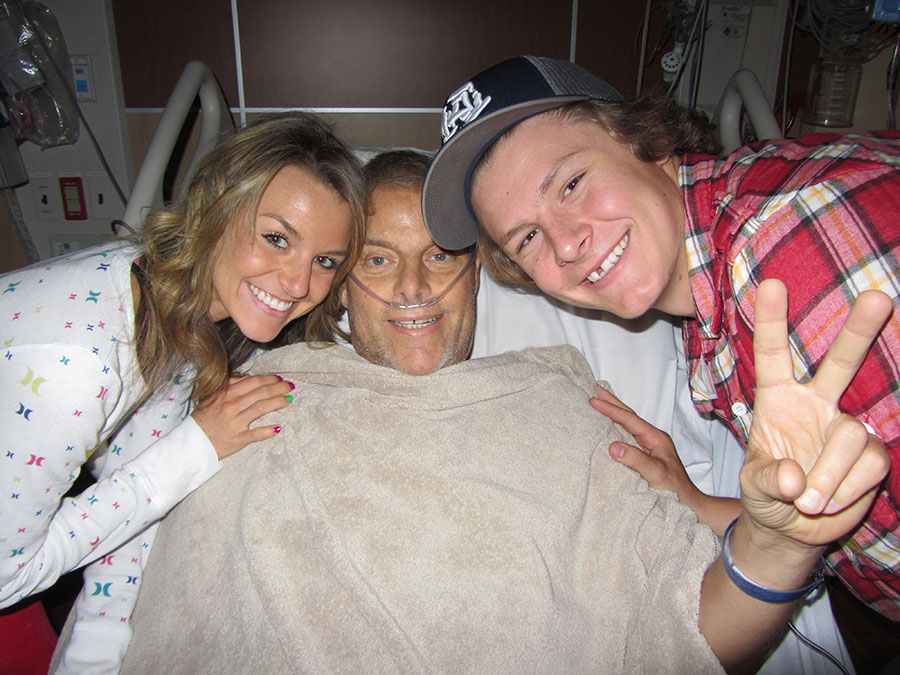 Five years ago, prostate cancer took my husband Phil away from me. My life was changed forever. Like many successful, high-achieving alpha males, Phil thought he was invincible, yet he was stopped at the age of 52 by prostate cancer.
I remember the day we were driving to pick up Phil's urn. My daughter Jessica asked me, "Did Dad do anything wrong?" I said, "Of course not, Jessica; Dad didn't do anything wrong. You know Dad fought for everything his whole life. He worked so hard, especially when it came to fighting his cancer. He had the best team of doctors. He fought till the end. He had a positive attitude. He lived life every day to the fullest."
And then I looked a little deeper in her eyes, and I recognized that this is one of those moments where someone you love comes to you and they want the truth. They don't want the sugarcoated version.
I paused and said, "Jessie. It's not that Dad did anything wrong. He just didn't believe in going to the doctor. In fact, he bragged about not going to the doctor. Dad had symptoms that he ignored. Maybe, just maybe, if he was more proactive about his health, and he got regular checkups and he got checked at a young age for prostate cancer, it might have made a difference. He might be alive today, but we'll never know."
97% of men survive prostate cancer, if diagnosed early. Phil wasn't one of those guys. That's where I hope his story is different than your story. On this Movember, give yourself a gift and get checked. Treat your health like you treat your business. Do the due diligence. With that information, you can be diagnosed early. You can be one of the 97% of men who survive this disease.
Phil, like many of you, would do anything for his kids.
"Dad, will you come to my dance recital?" Of course.
"Will you help me with my homework?" Of course.
"I need advice on dating." Oh, the advice would come.
"Will you help me get my driver's license?" Yes.
"Dad, will you dance with me at my wedding?"
"Dad, will you come watch me play my first professional hockey game?"
Sadly, Phil can't do anything for his kids anymore. If they had asked him to go to the doctor and get checked, he would have—if he knew then what we know now.
Please continue to live large by being positive, celebrating life, and living to give. Also, live long. If you don't get checked for yourself, get checked so that you can walk your daughter down the aisle one day, you can watch your son live out his dream, and you can grow old with the person you love.
Like you, Phil would have done anything for his kids, but he can't anymore, because he's gone. Even if you think you're invincible, recognize that you can be beyond invincible if you live large and if you live long. The longer you live, the more of a legacy of love, of financial security, of spirit you can leave.
Please go in and get checked. Be proactive about your health, and bend over and take it like a man!